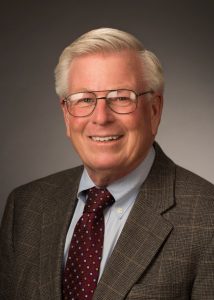 Bill Childs, CEO of Chaney Enterprise is poised to speak to this month's GML, October 19 at LaQuinta Inn and Suites. Please register in advance. Tickets are $25 in advance and $35 at the door. REGISTER HERE.
William F. Childs, IV, CEO, is responsible for the overall operations of all the Chaney Enterprises' companies and partnerships. He has helped to lead, develop and implement Chaney Enterprises' business strategies to insure their continued successful growth in an environmentally responsible manner. Childs joined Chaney Enterprises in 1992 as Vice President of Sales and Marketing, and has led the company as President and CEO since 1998. In addition to Mr. Childs' responsibilities within the company, he also participates in many professional and civic organizations, including serving as Chairman of the Maryland Transportation Builders and Materials Association, and serving on the Executive Committee of the National Stone, Sand and Gravel Association.
He is also the Past Chairman of the National Ready Mixed Concrete Association and the Past Chairman of the Board of Trustees for the Ready Mixed Concrete (RMC) Research & Education Foundation, which directs contributions from the concrete and construction community to fund high quality, high value, non-proprietary research and education programs to advance the industry and the products it produces.
His professional associations include member of the Advisory Board of the Massachusetts Institute of Technology Concrete Sustainability Hub, past member of the Board of Trustees for St Paul's School, and member of the Board of the Chaney Foundation. He is also member of the Associated Builders and Contractors and past President of the Maryland Ready Mix Concrete Association. A native of Towson, Md., he resides in southern Anne Arundel County with his wife of thirty-six years, Vikki, and holds a Bachelor of Science in business administration from Lynchburg College in Virginia.