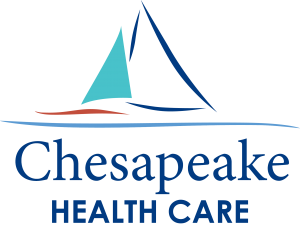 Chesapeake Health Care celebrates its 25th year of providing health care to individuals in Somerset, Wicomico and Worcester Counties in Maryland.
Salisbury, MD (March 5, 2019) — Chesapeake Health Care (CHC) has been providing health care to individuals in in Somerset, Wicomico and Worcester Counties since 1994. To celebrate this occasion, CHC will host a Kentucky Derby Gala on May 4, 2019 at Castle Farm in Snow Hill, MD. All funds raised at this event will go toward the expansion of CHC's Summer Mental Health Therapeutic Program for children.
"Our therapists, nurse practitioners and psychiatrists witness the emotional, physical, sexual and drug abuses that assault the children in our communities every day," said Brian Holland, CEO of Chesapeake Health Care. "Through individual, family and group treatment modalities, our children build fortitude through resilience, and learn the skills and coping mechanisms to overcome this adversity."
In order to provide a continuum of treatment and support during the summer void of school structure, Chesapeake Health Care's Mental Health Department has developed a vibrant Mental Health Therapeutic Program. Buses and vans transport children to therapy and summer activities that they would not otherwise experience. This program is offered every summer at no or minimal cost to these at-risk children. At the present time, Chesapeake Health Care can only accommodate 140 children in the program each summer. "Since the need is so great in our community, we would like to expand the program to at least 170 children," said Crystal Lambert, LCSW-C, who is the head of the Mental Health Department at Chesapeake Health Care. "However, it costs more than $3,000 per child to provide these vital services each summer."
In order to address the need and expand these vital mental health services to the children in our community, Chesapeake Health Care is hosting a Kentucky Derby Gala on May 4, 2019. The evening will feature derby-themed cocktails, hors d'oeuvres, silent auction and an elegant dinner, live Kentucky Derby viewing, and live music by the band, "On The Edge."
"We have also teamed up with the organization AmFund to offer travel packages and experiences on which guests will be able to bid," said Julie Houk, Marketing and Communications Manager at Chesapeake Health Care. Nine trips will be on the bidding table, including a "Four-Star San Francisco & Wine Country Escape," "Tropical Costa Rica," "Treasures and Pleasures of Tuscany" and "James Bond's Secret Hideaways," which offers travel to "three exciting 007" European locations.
To become a sponsor, purchase tickets, and/or donate, please visit www.ChesapeakeHC.org, or call 410-749-1015, or send an email to Julie Houk at jhouk@chesapeakehc.org.