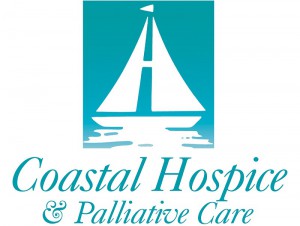 A free family fun day at Winterplace Park
SALISBURY, MD – AUGUST 15, 2019 – Coastal Hospice kicked up the fun during Kicks 4 Kids, a family fun day held at Winterplace Park on Saturday, August 10.
More than 200 community members came out for the event, which featured a Smelly Sneaker Contest, Watermelon Eating Contest, and lots of fun and games for the whole family. The free event benefited Coastal Kids Supportive Care Pediatric Program of Coastal Hospice, which helps children and their families manage every variety of distress and symptoms at a most vulnerable time.
Coastal Hospice set a goal to raise $10,000 for Coastal Kids and it exceeded that goal with the help of volunteer committee members Jenna Bowne, Savannah Brimer, Liz Buckley, Heather Duma, Cullen Feagin, Katelyn Nagler, Alyssa Sinagra, Lori Thompson, Tim Thompson, and Amy Wigglesworth.
Community businesses sponsoring the event included Vernon Powell Shoes, Peninsula Imaging, Kelly Integral Solutions, Carefirst, Your Doc's In, A Donation in Memory of David A. Causey, ERA Martin Associates, Apple Discount Drugs, DiCarlo Precision Instruments, Robert & Heather Duma, The Maryland & Delaware Group of Long & Foster, Hebron Savings Bank, Walgreens, Avery Hall, Chesapeake Health Care, Arby's, Community Foundation of the Eastern Shore, Gateway Subaru, The Brace Place, Susan Purnell, and William J. Ahtes.
Kicks 4 Kids is an annual summer event and will be held again in August of 2020. For more information, visit www.coastalhospice.org.
Do You Know Coastal Hospice & Palliative Care?
Founded in 1980, Coastal Hospice is a non-profit health care organization that cares for individuals facing life-limiting conditions but do not want to be defined by them, and instead want to remain as active and engaged as possible during the final chapter of their lives. Coastal Hospice cares for patients in their own homes, as well as in nursing homes, assisted living facilities, at Coastal Hospice at the Lake and the new Stansell House. The organization also provides "palliative" care which treats the symptoms and relieve the pain of a terminal illness or injury so that patients can enjoy the time remaining. Learn more about Coastal Hospice at www.coastalhospice.org and follow on Facebook and Instagram.