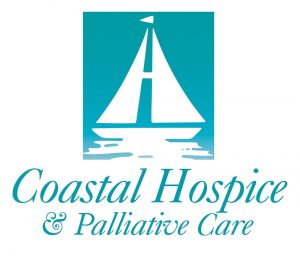 Continuing Education Credits Available for Healthcare and Other Professionals
SALISBURY, MD – May 31, 2019 – America is aging at a rapid pace, as more than 10,000 people in the U.S. turn age 65 daily. By 2040, it is expected that Medicare will include more than 80 million enrollees. This "graying" of the population has created great opportunities for businesses and organizations, but has also increased stress and challenges for medical, mental health and other professionals.
On Friday, June 14, Coastal Hospice will present a two-hour seminar followed by a 30-minute panel discussion titled, "Aging America: Coping with Loss, Dying and Death in Later Life." The program, created by Hospice Foundation of America, will be held at MAC, Inc. (909 Progress Circle) in Salisbury from       1:30 – 4:00 p.m.
Videotaped in front of a live audience, the seminar touches on the challenges older persons face in dealing with loss later in life; factors that can complicate advance care planning and end of life decision-making; comprehensive planning for chronic illness and improved outcomes, and much more. The in-person panel and Q&A session will be moderated by Howard Travers, Bereavement Program Manager at Coastal Hospice and will include other Coastal Hospice professionals.
This event is designed for people working with seniors and/or their families, including doctors, nurses, assisted living and nursing home staffs, social workers, members of the clergy, funeral directors and mental health professionals. Continuing education credits are available.  Registration is $5.00 and can be found at www.coastalhospice.org/agingamerica/
Do You Know Coastal Hospice & Palliative Care?
Founded in 1980, Coastal Hospice is a non-profit health care organization that cares for individuals facing life-limiting conditions but do not want to be defined by them, and instead want to remain as active and engaged as possible during the final chapter of their lives. Coastal Hospice cares for patients in their own homes, as well as in nursing homes, assisted living facilities, at Coastal Hospice at the Lake and soon at the new Stansell House in Ocean Pines. The organization also provides "palliative" care which treats the symptoms and relieve the pain of a terminal illness or injury so that patients can enjoy the time remaining. Learn more about Coastal Hospice at www.coastalhospice.org and follow on Facebook and Instagram.