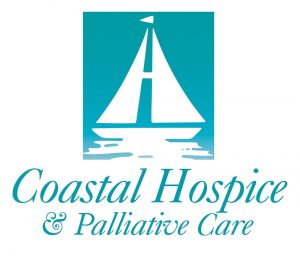 Community to come together to remember loved ones lost and memories found
SALISBURY, MD – OCTOBER 11, 2019 – Coastal Hospice will host its annual Worcester County Community Memorial Gathering on Friday November 1, 2019 at 3:00 p.m. at the Ocean City Fishing Pier off the inlet parking lot in Ocean City, MD. Free parking will be available to attendees. Free and open to the public, the purpose of the gathering is to provide a personal moment to remember, reflect and offer gratitude to those who have died.
"The Gathering is a very special time for Coastal Hospice staff, our bereaved families, and the entire Worcester County community," said Alane Capen, President of Coastal Hospice. "Each time we host a Gathering, participants tell us they are a 'lifeline' that helps improve their ability to cope on their grief journey."
Everyone is invited to either bring their own seashells, or Coastal Hospice will have shells available. Attendees will be asked to write their loved one's names on the shells and following a brief time of reflection will return the shells to the Atlantic Ocean. Coastal Hospice staff will be present to offer support and general information about the organization to anyone interested in learning more about the services offered.
In addition to this one in Worcester County, Coastal Hospice hosts several gatherings annually in Wicomico, Somerset and Dorchester Counties. Each is free to the public and participants do not need to have had a loved one served by hospice. For dates and information please call 410-742-8732 or visit www.CoastalHospice.org.
Do You Know Coastal Hospice & Palliative Care?
Founded in 1980, Coastal Hospice is a non-profit health care organization that cares for individuals facing life-limiting conditions but do not want to be defined by them, and instead want to remain as active and engaged as possible during the final chapter of their lives. Coastal Hospice cares for patients in their own homes, as well as in nursing homes, assisted living facilities, at Coastal Hospice at the Lake and the new Stansell House. The organization also provides "palliative" care which treats the symptoms and relieve the pain of a terminal illness or injury so that patients can enjoy the time remaining. Learn more about Coastal Hospice at www.coastalhospice.org and follow on Facebook and Instagram.