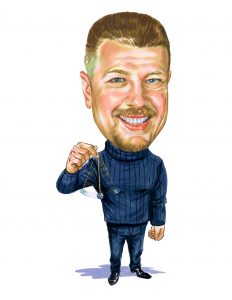 Tickets on sale now
SALISBURY, Md. – Get ready to laugh when Comedy Hypnotist Marshal Manlove comes to the Wicomico Youth & Civic Center for a unique show Saturday, Sept. 21. Tickets are on sale now.
This is a finely-crafted, hysterical and amazing display of the powers of the human mind. The ticket also includes dinner, which begins at 5 p.m. The show begins at 6:30 p.m.
On the menu will be a garden salad with dressings, rolls and butter, herb roasted chicken, roasted baron of beef with an Au jus carving station, parslied redskin potatoes, and string beans with sautéed mushrooms. There will also be assorted desserts. Drinks include coffee, iced tea and water. A cash bar will also be available.
Tickets are $40 per person or $35 per person for groups of eight or more; fees may apply.
See videos from Manlove's shows on his website, www.marshalmanlove.com. Purchase tickets by noon Thursday, Sept. 19, at www.WicomicoCivicCenter.org, by phone at 410-548-4911 or in person at the Wicomico Youth & Civic Center box office at 500 Glen Ave. in Salisbury (M-F, 9 a.m.-6 p.m.).