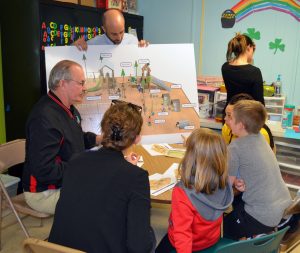 SALISBURY, Md. – On Monday, Wicomico County Recreation & Parks officials visited Kids Klub After School at Westside Intermediate and the Westside Community Center Connections Mentoring Program to gather children's feedback on playground concepts for the Pirate's Wharf property.
Children were presented with two different playground concepts and asked to identify their favorite features and their favorite overall design.
"It was great to hear direct feedback from children in our community since they are the target audience for a potential playground at Pirate's Wharf," said Recreation, Parks & Tourism Director Steve Miller. "We wanted to engage them in the process. Their ideas were thoughtful, creative and a lot of fun."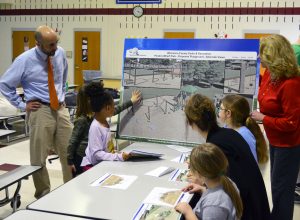 County officials are planning an additional focus group at the Kids Klub After School program in Delmar in early April.
The feedback will help shape the Pirate's Wharf Park master plan.
FOR MORE INFORMATION CONTACT:
Niki Wheatley – nwheatley@wicomicocounty.org – 410-548-4900 x102