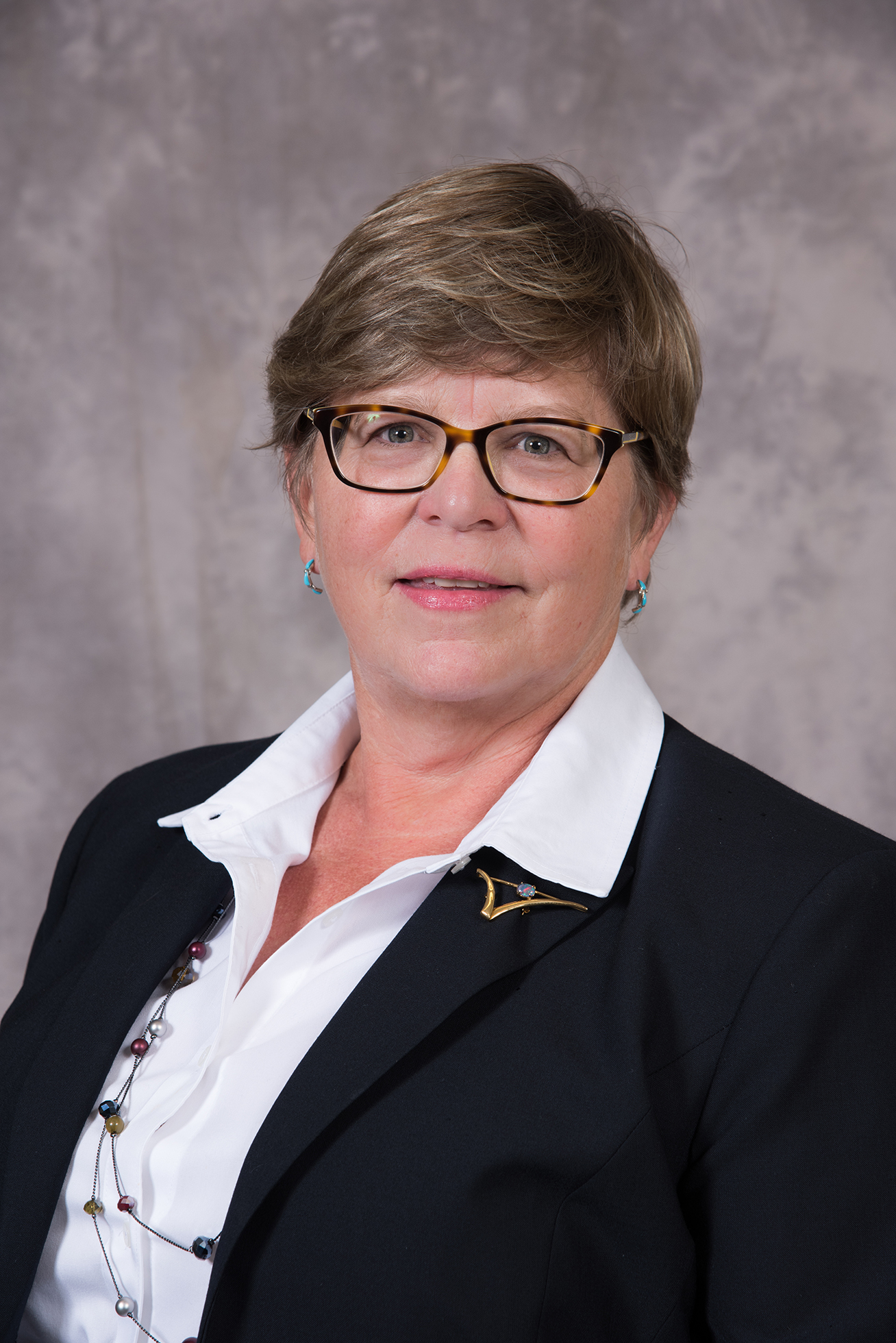 Following a national search, Dr. Karen Olmstead has been appointed Salisbury University's new provost and senior vice president of academic affairs.
Serving as SU's interim provost since July 2017, Olmstead brings more than 25 years of research, instruction and administrative experience to the position.
"Dr. Olmstead has demonstrated collegiality working with the faculty and executive staff, and skill at forwarding the academic mission of the University," said SU President Charles Wight. "I have gained a solid level of trust in her abilities in the short time since I began my presidency at SU. I feel confident that she will continue to give her best efforts on behalf of SU and the students we serve."
"Salisbury University's national reputation for engaged learning is what initially drew me to this campus," said Olmstead. "I couldn't be more delighted to serve at SU's academic leader and support our mission as a public, comprehensive university where students build skills and integrate knowledge across a wide variety of disciplines and professional programs and then translate their learning into successful careers, engaged citizenship and rewarding lives."
From 2008-2017, Olmstead served as dean of SU's Richard A. Henson School of Science and Technology. Prior to that, she held leadership positions at the University of South Dakota (USD), including associate vice president of academic affairs and graduate dean, director of its University Honors and undergraduate academic programs and chair of its Biology Department.
At SU, she will continue to oversee academic policy and budgeting, curriculum, faculty development, student advising and support, assessment, instructional technology and accreditation, as well as University outreach. This includes SU's Ward Museum of Wildfowl Art, Bosserman Center for Conflict Resolution and Delmarva Public Radio.
An ecologist by training, Olmstead has published many articles in refereed journals and given over 50 conference and invited talks. She also has won more than $3.5 million in grants from the National Science Foundation, Howard Hughes Medical Institute, Bush Foundation and others.
This funding has supported university programs including undergraduate research and science outreach to Native American communities; integration of service learning into the curriculum; teaching and learning; and increasing recruitment, retention and graduation of science, technology, engineering and mathematics (STEM) majors.
For her work in education and science outreach, she was named the USD Professor of the Year and earned the University of Delaware's Presidential Citation for Outstanding Achievement as an alumna, among other honors. Her professional service has included chairing the national Council of Colleges of Arts and Sciences' Committee on Comprehensive Institutions and serving on the Special Olympics Maryland board of directors.
Olmstead earned her Ph.D. in entomology from the University of Maryland, College Park, and her B.S. and M.S. from the University of Delaware. She is a 2010 alumna of Leadership Maryland.
For more information call 410-543-6030 or visit the SU website at www.salisbury.edu.