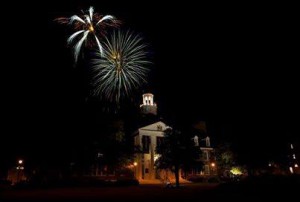 Red White and BOOM is back – and we hope you can help us make it happen.
2014 marks an important and exciting year for Red White and BOOM, Salisbury's free community fireworks celebration. New this year:
The City of Salisbury, thanks to the commitment of Mayor Ireton and the City Council, has made a donation to help fund this year's celebration. The city has been SO helpful in the first two years, providing fire, police and logistics help – and now, they've made a financial contribution too.
The Salisbury Area Chamber of Commerce is a new partner – and will be providing marketing and fundraising assistance to get more businesses involved. The Salisbury Chamber is proud to be a co-sponsor and we hope our business members will see the value in this community bonding event and step-up and support Red White and BOOM!  If you have ANY questions about this event, please call Ernie Colburn, CEO of the Chamber anytime at 410-749-0144.
Red White and BOOM is creating a permanent endowment fund at the Community Foundation of the Eastern Shore. This endowment will help create a permanent source of funding for the fireworks.
The fireworks are on the 4th of July – and, this year, will be blasting from the Bennett Middle School athletic fields (pending final approval).
We are creating the ideal public/private model for success with Red White and BOOM – with contributions from individuals and businesses, civic organizations and foundations, and public funds too. Won't you please consider a donation to light up Salisbury's skies on the 4th of July?
Make checks payable to:
Community Foundation of the Eastern Shore
1324 Belmont Ave Ste 401
Salisbury, MD 21804
Memo: Red White and BOOM