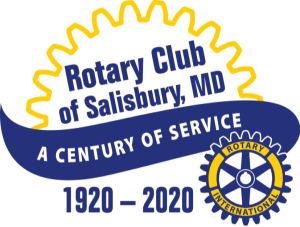 The Rotary Club of Salisbury is pleased to welcome to its Thursday, January 30 meeting, Jake Day, Mayor of the City of Salisbury.  Mayor Day will share with the club his plans for the growth and the future of his hometown.
Mayor Day was born and raised in Salisbury, elected to the City Council at the age of 30 and unanimously elected President prior to becoming Salisbury's 28th Mayor.
He earned a bachelor's degree in Architecture from the University of Maryland and master's degrees in Urban Design and Environmental Policy from Carnegie Mellon University and Oxford University. Mayor Day is a Captain in the US Army National Guard, currently serving as the Senior TAC Officer at the Officer Candidate School. He is a member of the Next American Vanguard, Leadership Maryland, and the Smart Growth America Local Leaders Council Advisory Board. A Richard Upjohn Fellow, he previously served as a director on the American Institute of Architects national Board of Directors.
Mayor Day has spent his career revitalizing downtowns and making them more vibrant, livable places, and has worked tirelessly to transform Downtown Salisbury.
The Rotary Club of Salisbury meets every Thursday at 6:00 p.m. in the Rotary Scout and Community Center at 1715 Riverside Drive in Salisbury.  To learn more about the Rotary Club of Salisbury or to obtain membership information, please contact Membership Chairman Ginnie Malone at 410-251-6188 or GMalone@cbmove.com or visit the club's website at www.rotarysalisbury.org.