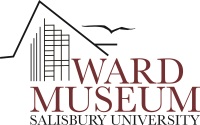 The Ward Museum of Wildfowl Art, Salisbury University host the opening reception and concert for "Poetic Landscapes: The Student Art Show" February 9, 5- 7 PM. The reception is free and open to the public.
Featured in the Museum's Welcome Gallery, the Student Art Show is a non-competitive display of students' works from around the entire Delmarva Peninsula. It is open to all students grades K–12 in public and private schools, as well as home-schooled students. The exhibit runs through April 15, 2018.
This year's theme is "Poetic Landscapes," collecting student works of all media devoted to capturing or illuminating our wondrous landscapes of the Eastern Shore. The show is featured in conjunction with Museum's "Delmarva Visions: The Works of Patrick Henry" LaMay Gallery exhibit.
The opening reception and concert on February 9 are free to the public. Symphony 21, a non-profit dedicated to music enrichment programs that engage and inspire youth with a modern approach to orchestral music, will perform during the event. Founder, Composer, and Pianist Daniel J. Bowen, along with Violinists Alfiya Glow and Monique Brooks Roberts will represent Symphony 21. Light refreshments will be available.
For inquiries contact the Ward Museum Education Department at 410-742-4988 EXT. 110 or email wardeducation@salisbury.edu
For additional information about the Ward Museum and its programs visit www.wardmuseum.org