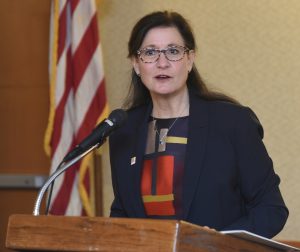 On May 16, 2019, The Salisbury Area Chamber of Commerce celebrated business and organizational excellence at the 99Th Annual Awards Banquet held at the LaQuinta Hotel in Downtown Salisbury. The capacity crowd heard a keynote address from Christine Ross, President/CEO of the Maryland Chamber of Commerce, followed by masters of ceremony Todd and Jackie Karli from WBOC news presenting this year's awards. A festive cocktail party with live entertainment preceded a sumptuous dinner. This year's award recipients were:
The Pohanka Ambassador of the Year – Dave Pfingst of Etch-Art Awards
The PRMC Volunteer of the Year – George Buchman, of Comcast Spotlight
The BBSI Small Business of the Year – Telewire, accepted by Brian Murfree
The Comcast Spotlight Medium Business of the Year – Market Street Inn, accepted by Rob Mulford
The SWED Large Business of the Year – Chaney Enterprises, accepted by Bill Childs
The BEACON at Salisbury University Business Professional of the Year – Brian Spicer of Spicer Brothers Construction
The Chaney Enterprises Environmental Service Award – Wicomico Environmental Trust, accepted by Dave Layfield
The Perdue Farms Agriculture Ambassador of the Year – Zach Evans of Mid Atlantic Farm Credit
The Delmarva Power Non-Profit Organization of the Year – Junior Achievement of the Eastern Shore, accepted by Jayme Hayes
The 2019 Chamber Award – Donna Defino of Hebron Savings Bank. This year's award sponsor was the Tri-County Council of the Eastern Shore.
Thank you to all of who attended, our sponsors and congratulations to all of the awards winners!  Additional photos will be posted on the Chamber Facebook page.
The Chamber looks forward to the 100TH Annual Awards Gala next May!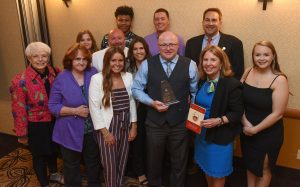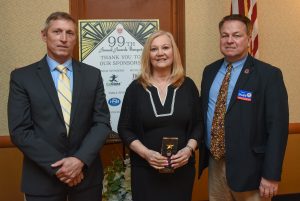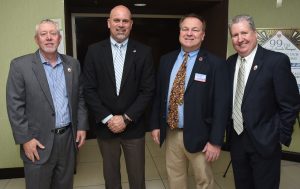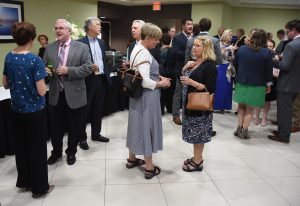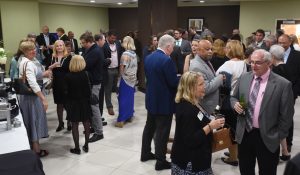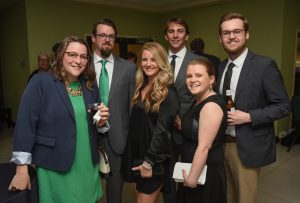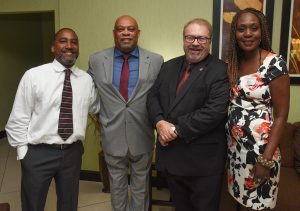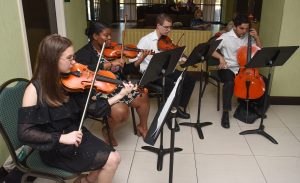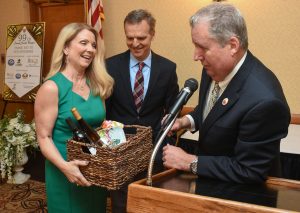 Photos courtesy of Todd Dudek, Dudek Photography