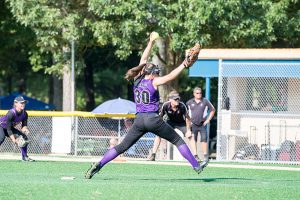 Salisbury, MD – Over 5,250 softball players will make their way to the Lower Eastern Shore over the next three weeks for the United States Specialty Sports Association (USSSA) Eastern Nationals.
This year's Eastern Nationals will be held from July 17-Aug. 3. The event draws over 350 girls' softball teams from 19 states and Canada to the region over three weeks. States represented include Colorado, Connecticut, Delaware, Illinois, Indiana, Iowa, Massachusetts, Maryland, Michigan, New Hampshire, New Jersey, New York, Ohio, Pennsylvania, Rhode Island, Tennessee, Utah, Virginia and West Virginia.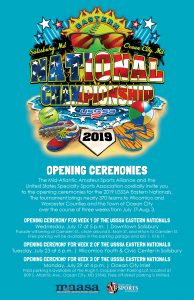 The Eastern Nationals are divided into three tournament weeks:
Week 1: July 17-21 – 10U Open, 12U Open
Week 2: July 23-28 – 14U Open, 14U B
Week 3: July 29-Aug. 3 – 16U Open, 18U Open, 18U B
*'U' abbreviation for under.
Week one of the event brings 100 teams to Delmarva The tournament schedule, brackets and results can be found online at http://www.usssa.com/fastpitch/event_gameCenter/?divisionID=1857197.
The opening ceremony for week one will be held this evening at 5 p.m. in Downtown Salisbury. Media is welcome to attend.
Tournament play begins on Thursday. Games are open to the public with no admission fee charged. For more information on the Eastern Nationals, please visit www.WicoSports.org.