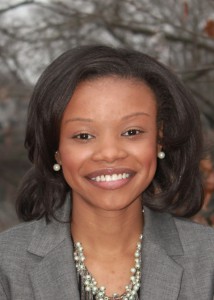 Jasmine C. Rogers is the new Executive Director at the Village of Hope in Salisbury, Maryland. The Village's Board of Directors unanimously approved Ms. Rogers's appointment.
Ms. Rogers has been with the Village as both an intern and an employee since 2010. Her most recent position was that of Case Manager. Ms. Rogers is a graduate of the University of Maryland Eastern Shore where she earned a dual degree in conjunction with the Social Work program at Salisbury University. She also holds a Master of Public Administration degree from Ashford University.
Ms. Rogers is a native of Cambridge, Maryland and resides in Salisbury
The Village of Hope, Inc., a not-for-profit, non-denominational organization, provides programs and services, including transitional housing, to economically disadvantaged women and their children to assist their transition from dependency to self-sufficiency.