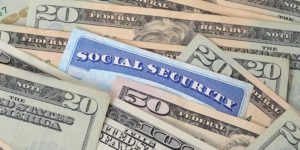 On October 12, The Salisbury Area Chamber of Commerce will host a Social Security Forum, beginning at 11:30 a.m. Presented by Jaime West of Forester's Financial, the forum will answer questions for millenials and baby boomers alike.
Baby boomers may find out about full retirement age, how the date you retire will affect your spouse, and what role your life expectancy plays in your benefits.
Millenials may find out what's happening with Social Security, if they should rely on Social Security as part of their retirement, and what to expect moving forward during changing economic climates.
Learn the answers to your questions:
• Will Social Security be there for me?
• How much money can I expect to receive?
• When should I apply for Social Security?
• How can I maximize my benefits?
• Will Social Security be enough to live
on in retirement?
Presented by Jaime West, Senior Associate at