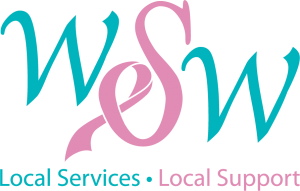 Slick Back Your Hair, Grab Your Poodle Skirts, We're Jivin' Back to the 50's
Please join us as WSW presents our Hope Dinner 'Sock Hop' to benefit Women Supporting Women on Friday, November 1, 2019 at Dove Pointe in Salisbury, MD; doors open at 6:00 pm.
During the event there will be a buffet dinner prepared by Al Chandler with Dinner Express, silent auction, sundae bar, prize punch board, and trophies to include best costume. All funding raised during this event helps our organization to continue to strive to meet our mission to provide awareness, education, and support to all those who are affected by breast cancer. Funding from this event also helps keep all of our organization's unique services FREE of charge. Remember, all funding from this event stays local.
Businesses interested in a fun night out for their employees may purchase an entire table at a discounted price of $450.00. This price includes a table of 8 guests and your business sign on the table. This event is also open to individuals who would like to show their support and have a fun night out $60.00 per person or $110 per couple. (This price includes a drink ticket)
For more information on this event or to learn more about our organization visit our website at womensupportingwomen.org.
Women Supporting Women
Women Supporting Women is a local, grass-roots non-profit organization dedicated to providing awareness, education and support to all those who are affected by breast cancer. With no national ties or funding, they rely completely on the community to help provide free services to our neighbors, friends and families right here on Delmarva. To learn more about WSW, visit www.womensupportingwomen.or or stop by the Salisbury office located at 1320 Belmont Avenue, next to the Community Foundation of the Eastern Shore.