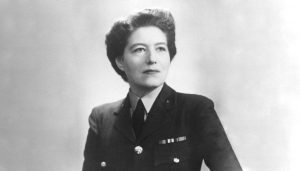 SALISBURY, MD—Salisbury University celebrates Women's History Month with the presentation "Courage, Endurance and Self-Sacrifice of the Highest Possible Order: British Women Spies of World War II" on Tuesday, March 5.
Dr. Allison Abra, associate professor of history at the University of Southern Mississippi, delivers the talk at 7 p.m. in Conway Hall Room 153.
She discusses how women who served as agents in the Special Operations Executive during World War II accomplished their missions through sabotage and subversive warfare. A reception follows.
Part of the Fulton Public Humanities Lecture Series, admission is free and the public is invited. For more information call 410-543-6245 or visit the SU website at www.salisbury.edu.