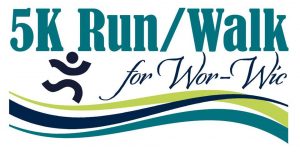 The Wor-Wic Community College Foundation held its ninth annual 5K Run/Walk for Wor-Wic, along with the 2019 Law Enforcement Team Cup Challenge, at the college campus in Salisbury.
The Wicomico County Sheriff's Office won the Law Enforcement Team Cup Challenge for the third year in a row.
With a time of 19:59, the overall male winner of the 5K race portion of the event was Tyler Oursler of Salisbury. The overall female winner was Kate Nichols of Hebron, with a time of 20:19.
Participants ranged in age from 5 to 74.
Proceeds of almost $30,000 will benefit the students of Wor-Wic.